The Earl's Treasure by Nancy Lee Badger
The Earl's Treasure by Nancy Lee Badger
What happens when an author works hard on a story, but decides the timing is just not right for the book's release? She writes three, four, six other books, attends conferences, gets a publisher, retries self-publishing, and waits until her heart and head says it is time for the lives of her characters in The Earl's Treasure to bring entertainment to her readers.
---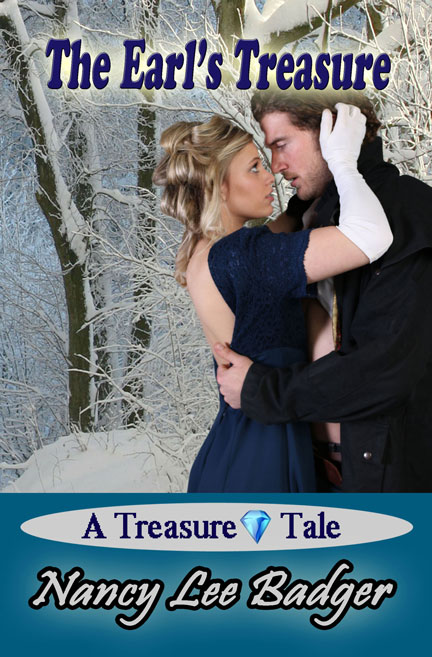 Stone, my hero, is wounded fighting alongside Wellington in 1815, returns home for his older brother's funeral, and becomes Earl when his father passes away soon after. Adele is married off by her father to a treasure-hunting nomad and finds herself alone and forgotten in the young baron's dilapidated manor. When word of his death in a far-off land reaches her, she finds herself childless, poor, and relieved. She accepts an invitation to a country ball, where all hell breaks loose. After 10 years apart, Adele and Stone meet again under these unusual circumstances.
Here in the real world, everything has turned upside down. The pandemic made so many things grind to a halt. I decided I had to release the book now because the urge proved too powerful to resist. These characters have been screaming at me for years!
This is my 30th romance and having it set partially in Scotland is due to my love of that country. I have volunteered at the New Hampshire Highlands Games for over 25 years with family, but only recently discovered I am partially of Scottish descent. Who knew?
Even though I do not consider The Earl's Treasure a Christmas novel, it takes place in the week leading up to Christmas Eve. This full-length novel is a spicy romance based upon a mysterious treasure that takes my characters from England, to Gretna Green, and beyond.
♥
Excerpt from The Earl's Treasure
Two figures struggled on the ground, one as large as a Highland bull, the other as small as a doll. Stone slid from his horse and left an untethered Satan beside the trees. "Stay here old friend."
Without knowing whether the mystery coach driver had an accomplice hiding in the shadows he decided a slow, wary approach might prove the best plan.
Stone forgot the plan the moment Adele cried out in terror. Pulling the knife from his sleeve for the second time today, he raced forward. Adele sprawled in the snow on her back and a large man had pinned her hands above her head. He groped her bare breast with his free hand as blood dribbled down his chin. Adele screamed, again, then rocked and flailed her legs. The man, who looked like the bastard who had accosted her at the ball, leaned down and bit her nipple.
Her screams grew louder, pushing Stone to run faster. When the brute spread her legs with one knee and started gathering up her cloak and gown, Stone slid to a stop beside the struggling couple and pressed the tip of his dagger to the soft fleshy area below the man's ear.
"Unhand the lass, or die."
"There's plenty fer both of us, friend. She's a widow lady, so no harm done. She wants it."
Stone's growl turned into a roar, as he shoved the stranger aside. The ruffian rolled away and got to his feet. A knife whistled past Stone's head, while Adele crawled beneath the coach. With her safe and out of the way, Stone attacked, even as another knife appeared in the devil's hand.
He and the stranger slashed and growled. He sliced the man's wrist and pierced his abdomen, but the brute kept coming. Stone danced out of range time after time, until the loss of blood forced the man to his knees.
Stone walked in a circle, eyeing the man's weapon as he questioned him. "Why did you attack this woman? Twice you have tried to take her. Why?"
He grunted, then fell to his back. "I'll never tell."
"He said he was Rupert's partner. He wants his share," Adele said.
"His share of what?"
"We dinno' get to that."
Buy Links for The Earl's Treasure
Also available through Kindle Unlimited!
---
What's Next?
I hope to write several other books that feature secondary characters from this book. I have recently released a tie-in novella titled Love, Hamish. Find more about a guy, a girl, and a Highland bull HERE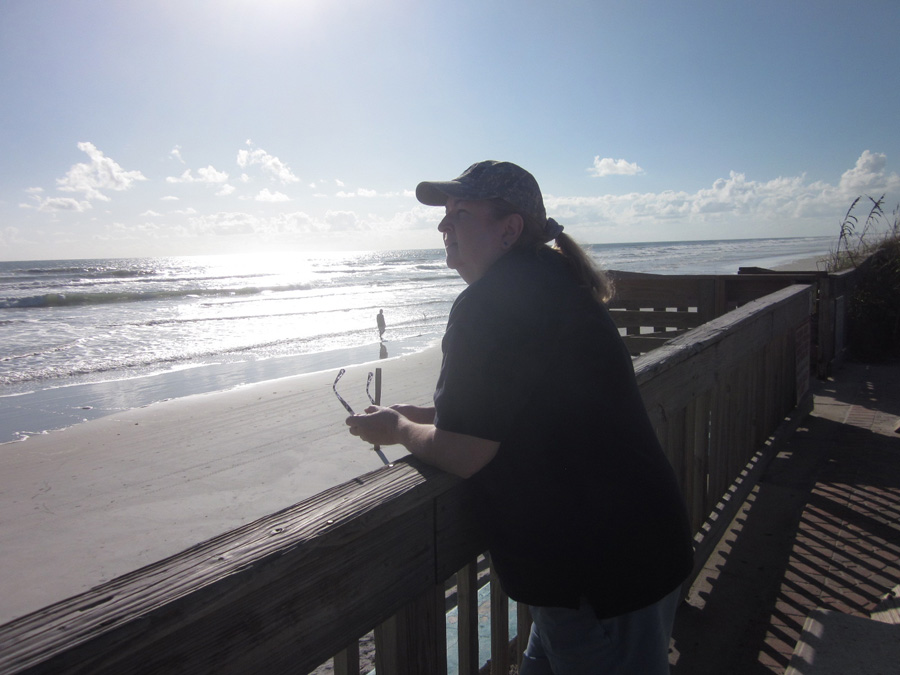 More About the Author
Nancy Lee Badger grew up in Huntington on New York's Long Island. After attending Plymouth State, in New Hampshire, she earned a Bachelor of Science degree and met and married her college sweetheart. They raised two handsome sons in Rumney, New Hampshire while dreaming of being a writer. When the children had left the nest, and shoveling snow became a chore, she retired from her satisfying job as a 911 Emergency Medical Dispatcher and moved to North Carolina, where she writes full-time.
Nancy is a member of Romance Writers of America, Heart of Carolina Romance Writers, Fantasy-Futuristic & Paranormal Romance Writers, and the Triangle Association of Freelancers. She finds story ideas in the most unusual places. Connect with her here:
Website     Twitter    Facebook   Amazon Author Page     Blog