Author bio: I grew up in Sydney but moved to the coast to be with my husband. We have two sons who are racing through life. By day I'm a high school teacher, by night, I write. My dream is to one day write full time. I like to do anything that allows me to express my creativity- drawing, painting, playing guitar, cooking and of course writing- in other words I don't switch off.
I have always loved to write and I've been writing stories since my childhood. Even when life gets busy, writing always calls me back. My love for romance novels, in particular, began as a teenager where I would sneak my mother's romance books from her bookshelf. I was hooked on reading and writing them. I have a Certificate in Romance Writing through the Australian College of Journalism and have three self-published novels with a fourth available for pre-order now.
I love to write about Australian settings, but in particular, in the heart of the bustling city of Sydney as this is where I grew up. I like to write my stories with a subversive edge and a dash of humour thrown in.
Social Media links:
---
For The Cinderella Moment
A great read. 

I had this book recommended to me by a friend and I would definitely recommend it on. Couldn't put this book down, a great story of first loves and unrequited love. by benjogirl
---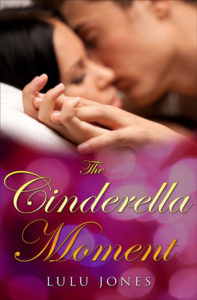 The Cinderella Moment
Sally Dane is a beer-swilling, loud-mouthed tomboy who has a killer body- she just hides it underneath her fat clothes. Everyone still thinks she's packing on the kilos because of how she chooses to dress, that's until Jack Mullane- her boss, long-time family friend, and long-time crush catches her out in her underwear. Jack suddenly sees Sally in a whole new light and they start a scorching affair. But Sally wants more than just an affair, which is hard when all Jack wants is to have fun. It takes almost losing his life for Jack to realise just how much she means to him but has he left Sally hanging for too long?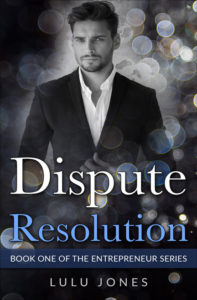 Dispute Resolution. Book One of The Entrepreneur Series.
Quinn Sinclair is a reporter, passionate about exposing the truth through her work. Quinn is so good that she almost won an award for an exposé she wrote on the Holloway's- a dynasty of media moguls. But how was she to know Grayson Holloway would eventually buy the embattled newspaper she worked for? Gray makes no secret of the fact that he wants her blood and Quinn is happy to fight back. But what neither of them expected was to be fighting an animalistic attraction toward the other. Their attraction grows, despite the fact that they both know how wrong their feelings are. It comes as no surprise that Gray's family wants to tear them apart, yet they find themselves fighting to stay together. But it's Gray's own misdeeds of the past that threaten to destroy their relationship the most, misdeeds that involved Quinn and his obsession to see her destroyed. Gray must convince Quinn that he did those things before he knew her; that circumstances change and he feels differently now. Quinn must overcome the facts of the past if she wants a future with the only man who has ever made her feel such passion.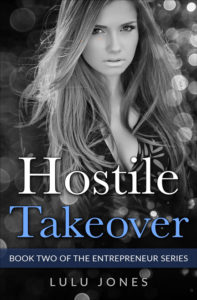 Hostile Takeover. Book Two of The Entrepreneur Series.
The pressure of being married to high-profile billionaire CEO Gray Holloway has become too much for Quinn. Once upon a time, she believed in happily ever after's, now she is left disillusioned by an endless list of issues that have made their marriage unworkable. Gray's brother Dylan is still trying to drive a wedge between them by threatening his business empire with a hostile takeover bid, but finding Gray's personal assistant naked in his office was the final straw, despite the fact the Gray pleads innocent. Now on her own again, Quinn must forge a new life, post-Gray. But despite the therapy and yoga sessions and a resolve to stay away from ice cream and wine, Quinn's life is always going to be linked with Gray's. A chance scoop on a news story brings them back together and when they work together, they have the chance to save their marriage and Gray's empire. Two people were never meant for each other more than Gray and Quinn, but are the terms of negotiation to save their marriage too much for her? Is Gray as innocent as he proclaims to be and can she forgive him once more?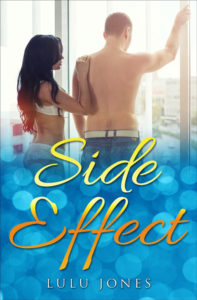 Side Effect
Kendall Atherton- a promising psychology student, has been given the most unusual proposition- payment of a whole semester's tuition fees if she agrees to treat a patient in his home. Maton Lee has been through a traumatic experience, one that sees him confined to his apartment. Vanessa- his desperate mother, just wants to see him get well. But his challenging and rude demeanour is so much more than what Kendall can handle. Defeated and humiliated she vows never to return. But Kendall has already accepted Vanessa's money and owes it to her to make one more attempt to get through to the broken yet beautiful man.
It's not long before Kendall is drawn to him, but this is not a normal boy meets girl situation. If anyone discovers she is having an affair with Maton, she will be thrown out of her course. But the last person Kendall expects to expose her is Maton himself. Except Maton doesn't count on the strength of his feelings for her and when Kendall's life comes under threat from the same man who preyed upon him, he may just have left it too late to tell her how he really feels.
Available for preorder: