From an early age, Jane Jamison was fascinated with stories about werewolves, vampires, aliens, and whatever else might be hiding in her bedroom closet. To this day, she still swears she can hear growls and moans whenever the lights are out.
Born under the sign of Scorpio meant Jane was destined to be very sensual. Some would say she's down right sexual. Then one day she put her two favorite things together and found her life's true ambition: to be a romance author.
Jane spends each day locked in her office surrounded by her two furry bundles of joy and the heroes and heroines she loves. Her plans include taking care of her loving husband, traveling, and writing until her fingers fall off.
Jane also writes as Beverly Rae.
♥
You can find Jane here:
http://www.janejamison.com (author website)
https://www.facebook.com/janejamisonauthor (Facebook page)
https://twitter.com/JaneJamison1  (Twitter)
---
Wolf Packs of Fate Series

Werewolf cowboys and the women who call to their primal instincts struggle to overcome past and present challenges, hoping for an impossible future. The ménage relationships in the small town of Fate are passionate, heart wrenching, funny, and uplifting.
4 Stars on Goodreads

4.5 Stars on Bookstrand
Wolf Packs of Fate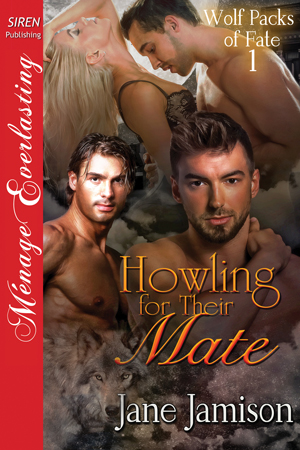 Howling for Their Mate (Wolf Packs of Fate 1)
Blurb-   Starting a new life is difficult with a past like Raven's, especially when she's determined to keep her secret. When three sexy cowboys start sniffing around, she wonders if they don't have a secret of their own. Worse yet, her sleazy ex-boyfriend is ready to do anything to make her his again.
Howling for Their Mate – https://tinyurl.com/jmgd6gp
---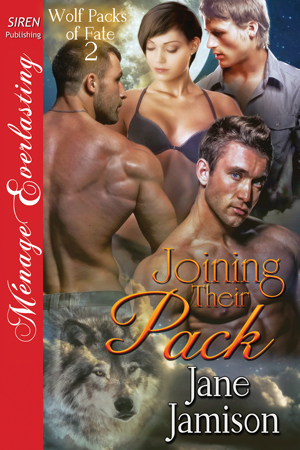 Joining Their Pack (Wolf Packs of Fate 2)
Blurb – Heather thinks she's found a safe haven in Fate, but with three incredible cowboys dogging her to become theirs, she's torn between hoping for a future and running from her past. Her past and her future collide, rocking her world. Can she reveal her past? Or will the men who have captured her heart beat her to it?
Joining Their Pack – https://tinyurl.com/j7lnqlw
---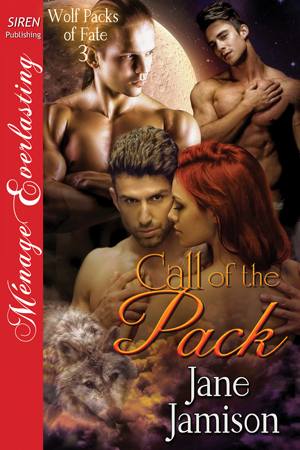 Call of the Pack (Wolf Packs of Fate 3)
Blurb – Emeline is searching for a brighter future, free of her failures. The Mitchell brothers and their cousin make her want to answer their animalistic call, but can she give her love fully when her heart is filled with pain?
Call of the Pack – https://tinyurl.com/h8sckcc
---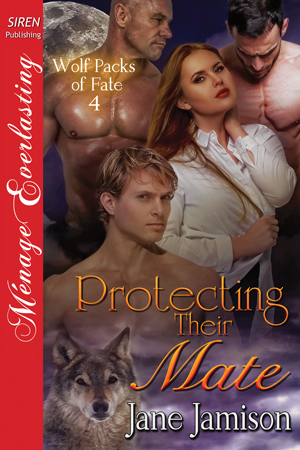 Protecting Their Mate (Wolf Packs of Fate 4)
Blurb – Betsy is tired of others fat-shaming her. She's ready to "fake it until she makes it", pretending a confidence she doesn't feel. Three werewolf cowboys, however, ache to make her realize she really is the perfect woman. Will she believe them? Or will danger from her past ruin any chance of a future?
Protecting Their Mate – https://tinyurl.com/jby88ew