Chatting with Luther from Loving a Wild Stranger by Kelli A. Wilkins
Comments Off

on Chatting with Luther from Loving a Wild Stranger by Kelli A. Wilkins
This "Meet the Character Day" blog is part of a series examining my romance novels. In each "Behind the Scenes" blog, I talk about why I wrote the book, share my thoughts on the plot and/or characters, and reveal what I loved most (or least) about writing the book. The "Meet the Character Day" blogs are fun chats with the heroes and heroines from my romances. Warning: blogs may contain spoilers.
Please give a warm welcome to Luther Dubois from Loving a Wild Stranger, a historical romance by Kelli A. Wilkins. Today we sit down and see what makes Luther tick.
---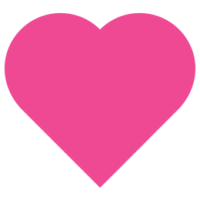 Meet the Character Day: Chatting with Luther from Loving a Wild Stranger
By Kelli A. Wilkins
Please give a warm welcome to Luther Dubois from Loving a Wild Stranger, a historical romance by Kelli A. Wilkins. Today we sit down and see what makes Luther tick.
What was your life like before your author started pulling your strings?
Well, as readers may know, I live in a cabin in the Michigan Territory. Up until I met Michelle, my world was pretty much centered on tending to my daily chores, hunting, trapping, and staying alive. The lifestyle I lead isn't easy, and my greatest challenges include what most modern, civilized folks take for granted: food, water, and shelter.
I lived alone for several years and learned to adapt to the harsh conditions. When Michelle became my wife, she had a hard time adjusting. She's from a very wealthy family in New York and was used to a fancy house with lots of luxuries. When she came out west, she wasn't prepared for life in the wilderness and had to learn a whole new way of living.
Please tell us about your first-meet with Michelle.
I thought she was pretty, and vulnerable. I felt sorry for her because she was all alone in a strange place, and she seemed lost. I was thrilled when she told me she was my mail order bride. I'd been waiting for one for so long, that I couldn't believe she had finally arrived.
Michelle is a beautiful lady and I was honored that she'd be coming home with me. Of course, once we got back to my cabin, things didn't go the way I had imagined… Michelle wasn't expecting to live in a secluded cabin in the woods with a stranger and that made her nervous and a bit annoyed… We got into an argument and I wasn't sure things would ever work out between us.
We really got off to a bad start… If you've read the book, you know we had our ups and downs, and it took a while for us to learn how to get along.
What's the one trait you like most about yourself?
I'm reliable. I take my responsibilities seriously, and I know how important it is to be prepared for anything. But I also have a good sense of humor and like to have fun.
What do you like least about yourself?
Sometimes I'm very stubborn, and that's gotten me into a few bad situations.
What are some of your favorite things to do to pass the time?
I enjoy being outside as much as possible, so my favorite things are hiking in the woods, swimming in the lake, or admiring a spectacular sunrise. I'm part Ojibwa, and I have a great respect for nature and the environment.
What is it about Michelle that makes you crazy in a good way?
How many can I choose? (Laughs.) Michelle has been making me crazy from the minute I met her and brought her to my cabin.
At first, it wasn't always 'crazy' in the good way, but I've come to love her, quirks and all. She's stubborn and opinionated and likes to do things her own way—until someone can explain 'why' she shouldn't. Although at times that makes me crazy, I admire her.
She's a strong woman who has overcome a lot of obstacles, and yet she also has a very passionate, feminine side that drives me crazy in a very good, but very naughty, way!
Do you sometimes want to strangle your writer for the things she makes you do?
On one hand, yes, absolutely! My life would be so much easier and less complicated if Kelli hadn't dropped one bad thing after another on me. I've had troubles with the local townspeople, I've been in jail, gotten into fights, nearly lost Michelle twice, had conflicts with my family, and I was almost killed by a bear and a raging psycho. Thanks, Kelli!
Although Kelli always gets me out of these messes, it would be nice if things were easy once in a while. However, I have to thank her. If it weren't for Kelli bringing Michelle and me together, my life would be very lonely.
Favorite food?
I'd say venison (or rabbit) with wild rice. Living in the wilderness doesn't offer a lot of exotic food choices.
Describe yourself in four words.
Loyal, honest, passionate, and caring.
What do you do for a living?
I'm a trapper and trader, and I make my living selling pelts and skins. I also make furniture and do wood carvings. 
What do you fear the most?
One of my biggest fears is losing Michelle. I already nearly lost her twice and she's very precious to me. I also sometimes fear that something could happen to me—and then I wonder, what would happen to Michelle? But now that I've reconnected with my family, I have their support, and I know that Michelle and I are going to be just fine for many years to come.
Tell us a little something about your author. Where can readers find her website/blog?
Kelli asked me to tell readers that she is an award-winning author who has published more than 100 short stories, 20 romance novels, 5 horror ebooks, and 7 non-fiction books. She just released two new mysteries: More Than I Bargained For and Silent Sentinel.
She says readers can visit her website www.KelliWilkins.com to learn more about all of her writings.
I can't wait to read all of her historical romances. I want to see what other interesting characters she has written about and follow their adventures.
Thank you for letting me chat here today. I hope everyone reads Loving a Wild Stranger and all of Kelli's other romances. If you missed any blog in this series, you can catch up here: https://www.kelliwilkins.com/blog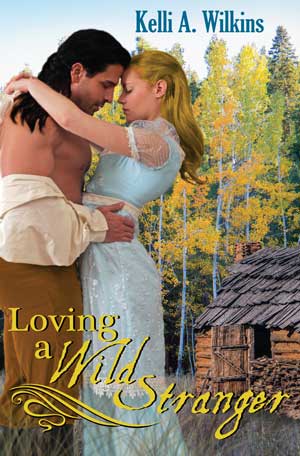 A woman running from her past… straight into the arms of an untamed man

In a moment of desperation, Kathleen Stanton flees her pampered life in Kingston, New York and ends up stranded in a small town in the Michigan Territory. Out of money and forced to rely on her instincts, she impersonates a handsome stranger's mail-order bride.
Committed to her deception, Kathleen calls herself Michelle and starts her new life with Luther in an isolated cabin in the wilderness. Luther can't believe his luck when his beautiful bride arrives, but something doesn't feel right about his new wife. Michelle has terrifying nightmares involving a man named Roger and is reluctant to talk about where she came from.
Luther's friend, Redfeather visits and tries to convince Luther to send Michelle back east. Distrusting Michelle, he warns Luther that his bride is not what she seems. But Luther is in love with Michelle, and he is harboring a secret of his own—one that might force Michelle to reject him when she learns the truth.
Michelle falls in love with Luther and adapts to her new way of life. Together, they face off against brutal townspeople and overcome harsh living conditions. When they finally give in to their desires and agree to become a proper man and wife, a dark figure from Michelle's past resurfaces and threatens to destroy everything.
Order Loving a Wild Stranger here:

Kelli made a Facebook page for her historical romances. Check it out here: https://www.facebook.com/Historical-Romances-by-Kelli-A-Wilkins-1703805359922371/
---
ABOUT THE AUTHOR
Kelli A. Wilkins is an award-winning author who has published more than 100 short stories, 20+ romance novels, 7 non-fiction books, and 5 horror ebooks. Her romances span many genres and settings, and she likes to scare readers with her horror stories.
Her non-fiction tale, "The Dog That Wouldn't Bark" recently appeared in the Chicken Soup for the Soul: My Hilarious, Heroic, Human Dog anthology.
She also released two horror shorts, More Than I Bargained For and Silent Sentinel in 2021.
In January 2021, Kelli published Journaling Every Week: 52 Topics to Get You Writing. This fun and innovative guide to journaling is filled with hundreds of thought-provoking prompts designed to get you writing about your feelings and emotions.
Kelli posts on her Facebook author page: https://www.facebook.com/AuthorKelliWilkins and Twitter: www.Twitter.com/KWilkinsauthor.
Visit her website/blog www.KelliWilkins.com for a full title list and to find all her social media links.