Karen Schaler Gives Back with Christmas Ever After
Writer of Hallmark, Netflix, and Lifetime Holiday Movies, Karen Schaler gives back with new novel Christmas Ever After

"Do you write the movie first or the book first?" This is usually one of the first questions I'm asked when people find out I've written five Christmas movies and four Christmas novels in the last three years.
Going down this magical Christmas rabbit hole has earned me the nickname in the press 'Christmas Karen,' with NBC's TODAY SHOW featuring me twice showing how being 'Christmas Karen' is actually my legacy.   
---
Writer of Hallmark, Netflix, and Lifetime Holiday Movies Gives Back
with New Novel Christmas Ever After
By Karen Schaler
"Do you write the movie first or the book first?" This is usually one of the first questions I'm asked when people find out I've written five Christmas movies and four Christmas novels in the last three years…
Going down this magical Christmas rabbit hole has earned me the nickname in the press 'Christmas Karen,' with NBC's TODAY SHOW featuring me twice showing how being 'Christmas Karen' is actually my legacy.   
 CHRISTMAS KAREN IS BORN…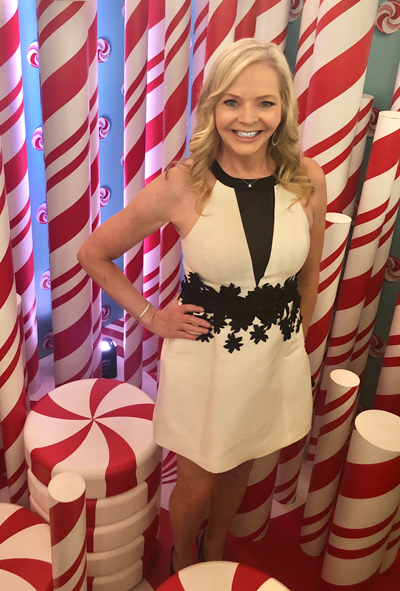 I grew up reading my mom's romance novels that she devoured daily. Her favorites were written by the greats, Nora Roberts, Debbie Macomber, Sandra Brown, Danielle Steel, Fern Michaels, and the list goes on. I quickly learned the romance novel formula and found comfort in knowing that no matter what the plot was you always had wonderful characters you cared about and despite delicious twists and turns there was always a happily ever after.
I was hooked.  I knew these uplifting, heartfelt stories were the kind of stories I wanted to tell and better yet, live in real life! This of course created some challenges.
I remember writing a paper in college about how romance novels ruined me for dating, because how could any real guy live up to those amazing guys in the books and movies? Who is with me on this one?  Haven't we all searched for our own happily ever after?
It was this idea that inspired my new novel Christmas Ever After that has just been released on September 29th, 2020,  available everywhere in trade paperback, hardcover, eBook and audio.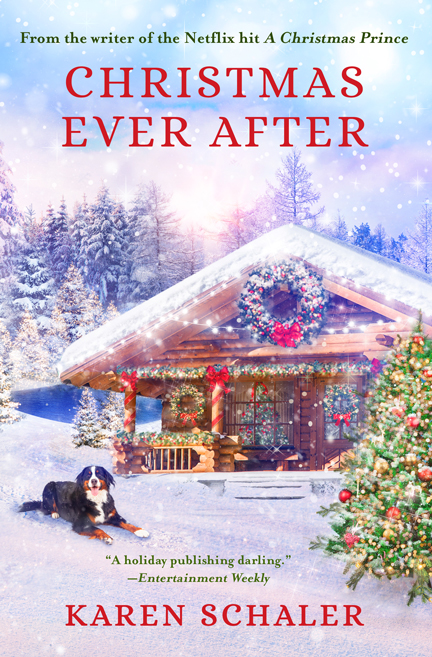 CHRISTMAS EVER AFTER…
Christmas Ever After is a Mamma Mia meets The Bachelorette style love story about romance author Riley Reynolds who is caught off guard when she's asked during a live national television interview how she can write about romance when she still hasn't found "the one" herself. Scrambling for an answer, she quickly answers that she has had great love in her past and that love inspired her novels. 
Little does she know that this one offhanded remark will turn her world upside down. Three of her ex-boyfriends see the interview, and each, believing she's talking about him, shows up for her Christmas Camp book event at the Christmas Lake Lodge, determined to rewrite his happily-ever-after with her! 
Okay, if you're thinking Christmas Ever After sounds a little bit autobiographical you wouldn't be wrong. This Christmas romance is very loosely inspired by some of my true-life events and some great loves in my life that I've been blessed to have.
While my journey to become an author might seem like it happened overnight, it was actually a lifetime in the making.
I've always been a writer. I've written short stories and poems from as early as seven years old. I also would write in my diary every single day and yes, dating myself, I admit I would start with Dear Diary…
But there was one thing different about my writing. From the start I always saw the story first. I would see my characters so clearly in my mind, what they looked like, what they wore, all the settings, and locations, all the little details were so crystal clear. It was like I was watching a movie.  
So, to answer the question I write the movies first before writing any novel. If I don't write the whole screenplay, I at least write a movie synopsis because that's how I see every story. 
For my writing process I write fast and I think that's a good thing.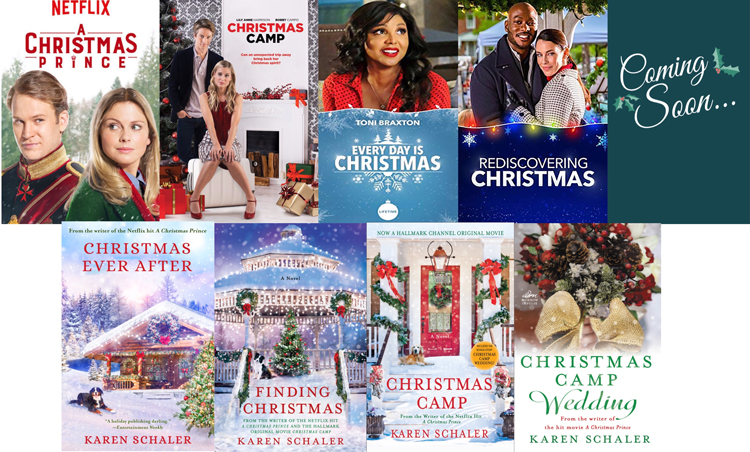 TOP WRITING TIPS FOR WRITERS…
My number one writing tip for anyone writing romance novels, or any kind of creative project, is to write it fast while you have the inspiration. Edit it later.  There's nothing that kills creativity more than obsessing about a comma or a phrase. When you're doing your first draft just focus on getting the story down. Don't worry about your typos, spelling, grammar, all that can be fixed later. It takes a different part of your brain to edit. I always write my entire story first before starting any editing process to keep the flow going.
Writing is a lot about trusting yourself. The words you put down are part of you so it can be vulnerable, but that's when the truly great writing starts, you're honest and open.
You just need to listen to your heart and get the words down. So many people I know spend hours agonizing over the perfect phrase or paragraph structure. They're constantly second guessing themselves. As a result, they never get their stories told and that's really a shame, because I believe everyone has a story to tell.
What I always tell anyone struggling with a writing project is just do it. Write. Be brave. It's your story tell it the way you want to. Don't listen to anyone who doesn't agree with what you're writing about. It's not their story. If they don't get it, they're not your people. It's okay. Move on. Keep writing and find your people. If you're authentic and true to yourself and keep believing the rest will fall into place.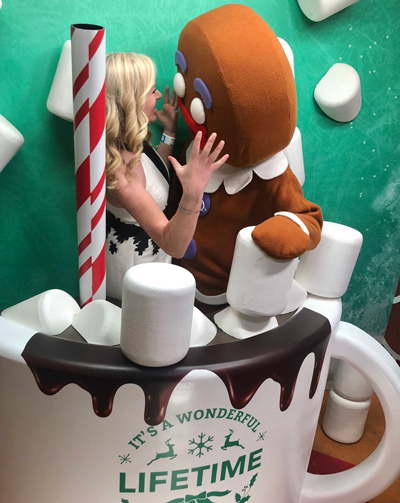 THE STORYTELLING JOURNEY…
Growing up I knew I wanted to be a storyteller, writing movies and novels. When I realized that the movies and books I liked most were the ones that took me to wonderful places all over the world I decided to start my career as a news reporter. I wanted to travel and experience new places, people and cultures so I could have material for future movies and books I wanted to write.
After a successful career as a national TV correspondent, where I won two of my Emmys reporting from war zones in Bosnia and Afghanistan, followed by creating my own Travel Therapy TV Series, I finally wrote my first movie.
The only way I was able to do this was because I had a surgery that meant I couldn't travel for three weeks. Not one to sit still and waste time I happily dived down the Christmas rabbit hole for the first time. This is when I wrote the original script for A Christmas Prince that became one of Netflix's most watched movies ever.
I followed A Christmas Prince by immediately writing two more original movies that came out in 2018, Christmas Camp for Hallmark and Every Day is Christmas for Lifetime starring Toni Braxton.
After I wrote my Christmas Camp Hallmark movie I loved the story so much I decided this was the perfect time to write my first novel. But I was going to need to write it fast, really fast!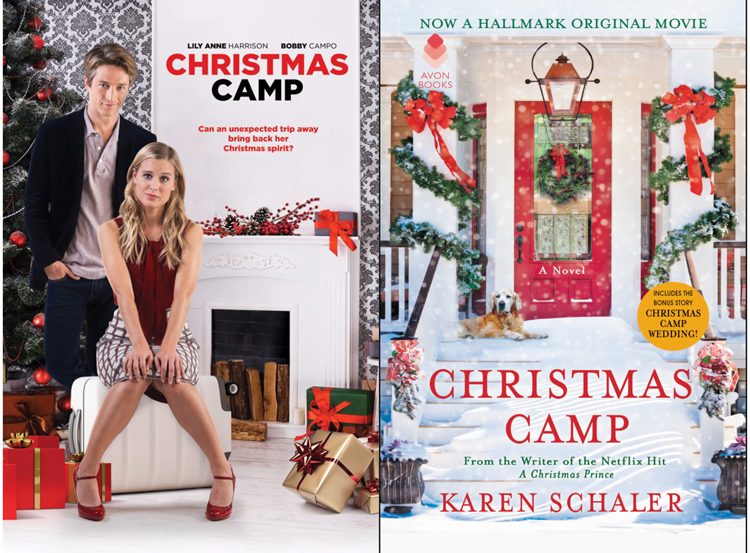 It was spring of 2018, and I wanted the novel to come out with my movie that Christmas. I also wanted to have the sequel Christmas Camp Wedding so you'd know what happened after that kiss at the end of the movie. I'm very thankful to editor May Chen at Harper Collins for taking a chance on a new author and offering me a three-book deal for Christmas Camp,  Christmas Camp Wedding, and Finding Christmas for 2019. Her yes gave me a shot to finally see my dream come true of writing movies and novels together.
I'm now thrilled to share the exciting news that I'm currently in development working on turning Finding Christmas into a movie you'll hopefully see soon!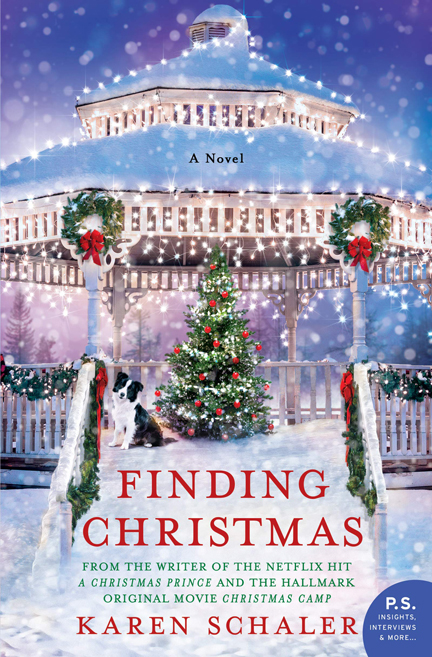 In addition to the Finding Christmas novel coming out in 2019, we also re-released a special edition of Christmas Camp with the planned bonus story Christmas Camp Wedding. Also, for 2019, I wrote the Lifetime movie Rediscovering Christmas. Another busy and exciting year and I couldn't wait for 2020.
I thought I was all set. For my next novel Christmas Ever After I had offers from some of the top publishers in the world for multi-book deals and Hollywood was calling about the Christmas Ever After movie I was writing. I was also working on a holiday feature film, and I was scheduling my Christmas Camp Events globally where I bring my Christmas Camp Hallmark movie and books to life.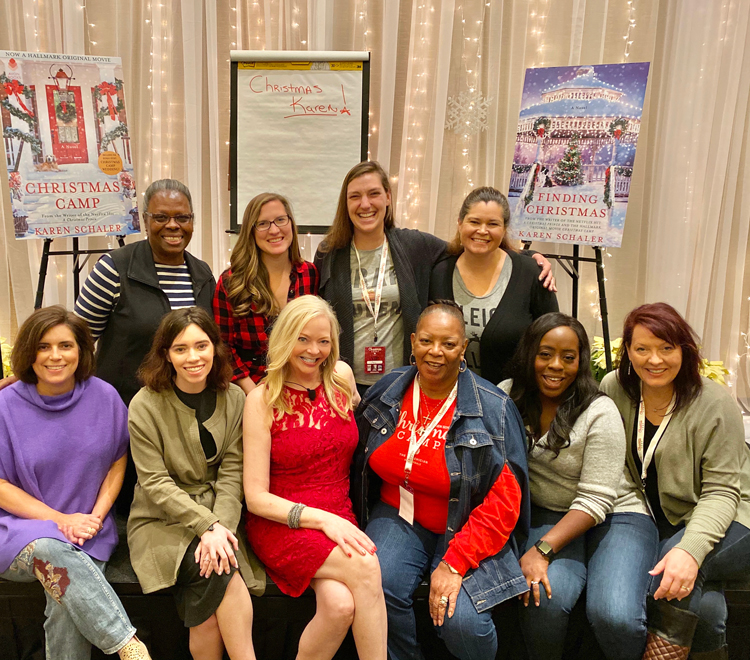 Then COVID-19 turned all of our worlds upside down.
My movies, books, Travel Therapy show and Christmas Camp events were all put on hold, indefinitely. I was abruptly faced with making the biggest decision in my publishing career.
Now everyone who was offering to publish Christmas Ever After wanted to wait a year and publish the book in 2021, instead of the original plan to publish in 2020. It made perfect business sense. We were in the middle of a global pandemic, bookstores weren't open, and even getting books to people in the mail was proving challenging.
But it still felt wrong.
I had made a commitment to my readers that I would have Christmas Ever After out this year. With the pandemic, I was hearing from so many people who were telling me how much they were counting on my next Christmas book and movies to come out to help lift their spirits and bring some much-needed hope and joy.
I knew I had to listen to my heart and that meant I had to pivot and pivot fast. I learned working in war zones I'm not a person that freezes with fear. I'm the opposite. I use fear to fuel me forward.
So, while I thought I knew the publishing path I was on, to make sure Christmas Ever After came out this year, I took on the unimaginably daunting task of starting my own publishing company, HawkTale Publishing, in the middle of a pandemic, while self-isolating and also battling a life-threatening family health issue, and on deadline to finish my next Christmas movie.
It was impossible, but I knew I had to do it.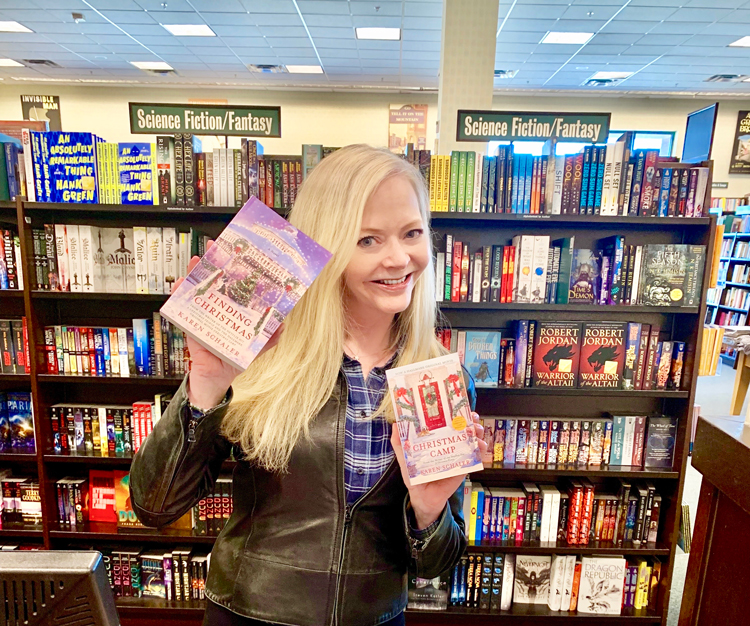 I knew even if I didn't know much about the publishing world I was a fast learner and an excellent researcher. I won't sugarcoat it, it has been a very challenging and steep learning curve and a huge struggle every single day. But I've kept the faith and keep reminding myself to breathe and just take it one day at a time.  
I honestly couldn't have done this without all the help and guidance from my talented team at the Ingram Content Group lead by Justine Bylo, Author Acquisitions Manager, at IngramSpark Pro, and Ingram's Leigh Pierce.
When I decided to start my own publishing company I knew with all the challenges we were facing with COVID-19 that I needed to partner with the best of the best and Ingram is the world's largest distributor of books. When Ingram invited me into a special program for best-selling authors I knew I'd found the right home for Christmas Ever After. 
Still, a lot of people, publishers, editors, agents, warned me that since I was no longer with a big publishing company it would be tough to compete and get my book in front of the media, reviewers and even readers.
I'm very grateful to share that hasn't been the case. My readers, my people, have found me and Christmas Ever After was selected for a highly coveted review by Publishers Weekly
"A wonderfully festive setting…The cast is charming and the atmosphere's enchanting." —Publishers Weekly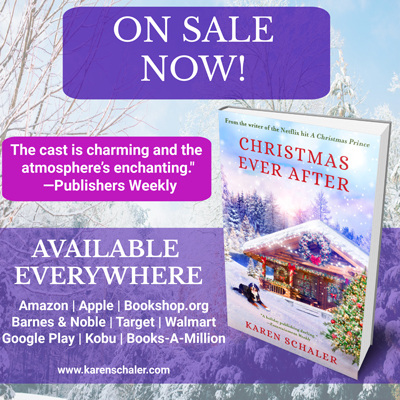 What fuels me forward is that for this next Christmas romance novel, Christmas Ever After, all of the focus is on giving back in multiple ways. To start with, for each book sold I'm donating twenty-percent of the proceeds to help uplift libraries and bookstores. 
I was inspired to give back to libraries because they've always been so important to my family. My 103-year-old grandma Patricia Crane, read a library book every day and spent years volunteering as a book binder at her local library.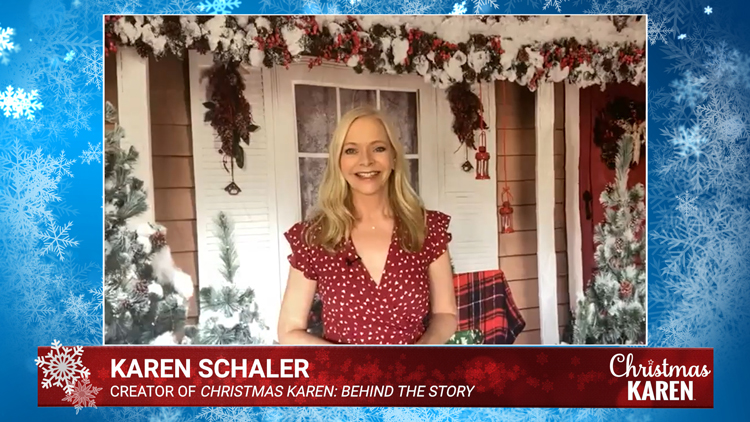 I'm also scheduling complimentary virtual 'Christmas Karen Chats" and different events for libraries and bookstores all across the country.  I'm listening to what each community needs and I'm doing everything from hosting viral chats, talking about my movies and books and taking questions from readers, to viral book club meetings for Christmas Ever After, to book readings with q/a, to charity events, whatever is wanted and needed.
People keep asking what I charge for these events and are surprised when I remind them there's no charge, I'm volunteering to try and help them any way I can.
The way I see it these libraries and bookstores are giving me a gift. They're helping me connect with my readers at a time when I feel it's never been more important to connect in a positive way and lift each other up.
Another way I hope to give back is by creating and hosting a new show Christmas Karen: Beyond the Story where I'm interviewing the writers, directors, actors and producers of beloved Christmas movies as well as the authors who write the novels that are adapted.
To co-executive produce this show I've brought on an Emmy Award-winning producer that I've worked with for years, Denise Naughton because her heart is also in the right place, wanting to help others. In each episode we're sharing behind the scenes stories and pictures from the Christmas movie sets and our guest's lives. Everyone we have on the show is also giving back by sharing their secrets to success along with empowering career and life tips.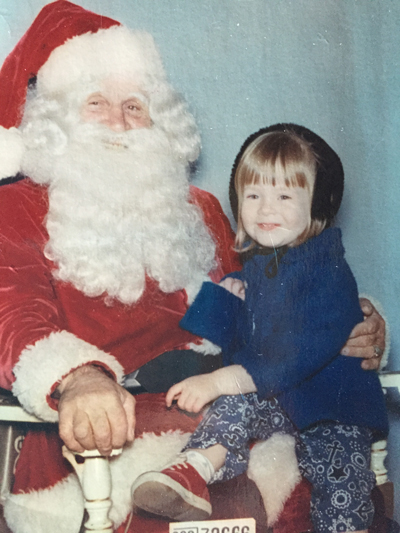 I'm doing all I can to live up to my 'Christmas Karen' legacy because it turns out Christmas spirit is in my blood, literally. My great aunt is listed in Ripley's Believe it or Not! for being born on Christmas day and legally being named 'Merry Christmas Day.' True story!
My new novel Christmas Ever After is about the choices we make in love and in life to find where we are truly meant to be. As I continue my journey, I hope my story can help inspire others to go after their dreams and find ways to give back, because right now we all need each other more than ever.
I'd love to connect with you and share more about all the fun events and giveaways we have coming up, including how we're giving away some of those Christmas Karen Chats. To get all the news first you can sign up for my newsletter on my website www.karenschaler.com.
Also join in on social media and let's keep this conversation going!
CONNECT WITH KAREN…
And where you can find her books…