Happy New Year! 2022! A HUGE GIVEAWAY!
Happy New Year from Romance Junkies! We're so happy to bring in the new year with our readers! We'll have plenty of new reviews coming in 2022. To celebrate how much we appreciate you all, we're giving away a few bundle of books to 3 lucky winners! Read below to see how to enter to win. (And note, the print books are shipped to U.S. addresses only. Sorry to internationals, but the postage is crazy.)
---
To enter to win any of the bundles* below, please comment below with your bundle/s of choice and tell us what you look forward to in 2022! That's it. For an extra entry, go to our Facebook page, like us, comment on what bundle/bundles you want to win, and you're entered to win a second time. Good luck! Giveaway ends January 15th. 
*U.S. only due to postage
BUNDLE ONE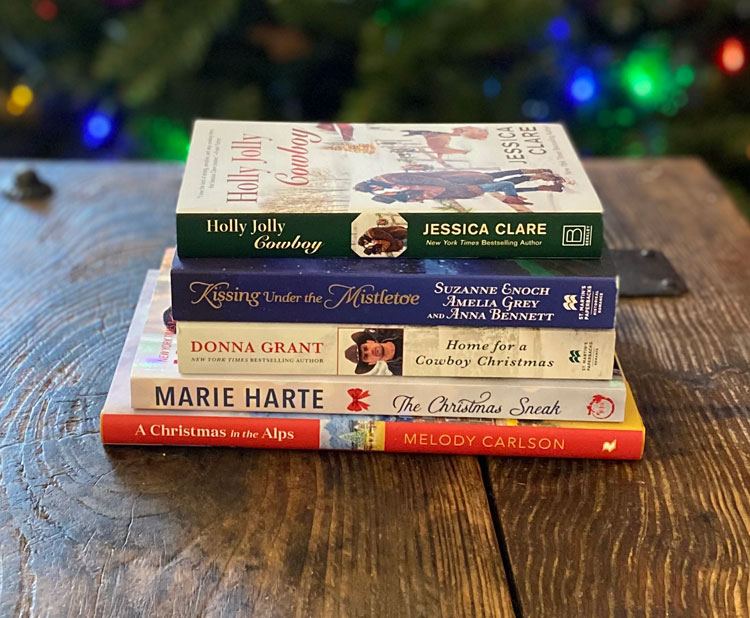 We've got a Christmas bundle for you! Including:
Holly, Jolly Cowboy by Jessica Clare
Kissing Under the Mistletoe by Suzanne Enoch, Amelia Grey, and Anna Bennett
Home for a Christmas Cowboy by Donna Grant
The Christmas Sneak by Marie Harte
A Christmas in the Alps by Melody Carlson
Bundle 2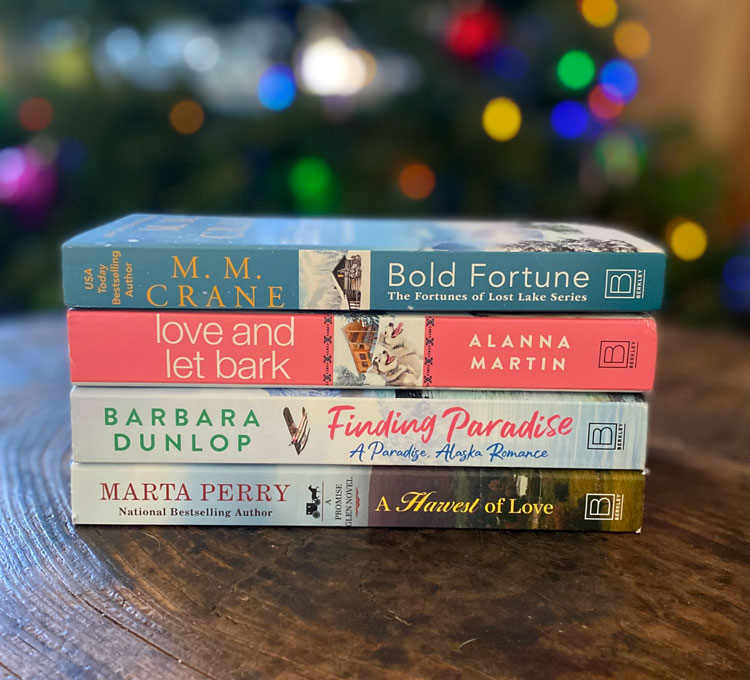 A fun contemporary bundle to start the year out right including:
Bold Fortune by M.M. Crane
Love and Let Bark by Alanna Martin
Finding Paradise by Barbara Dunlop
A Harvest of Love by Marta Perry
Bundle 3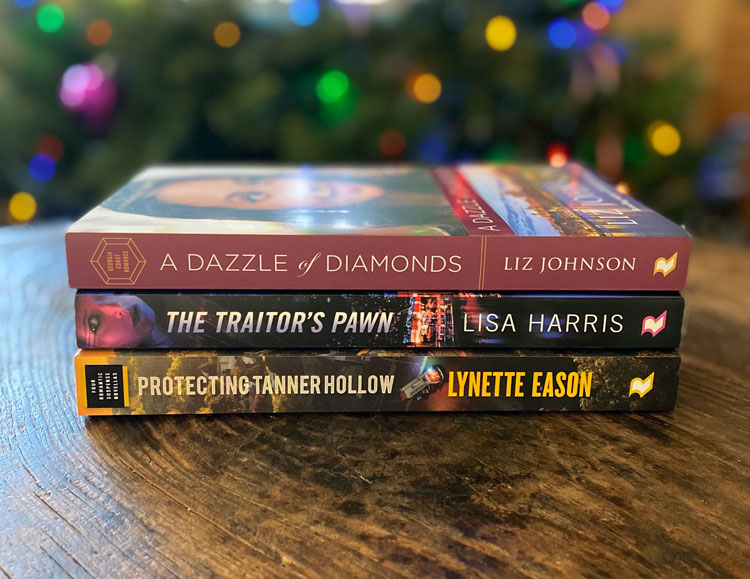 An inspirational trio from the masters in the genre to include:
A Dazzle of Diamonds by Liz Johnson
The Traitor's Pawn by Lisa Harris
Protecting Tanner Hollow (4 romantic suspense stories) by Lynette Eason
Happy New Year!