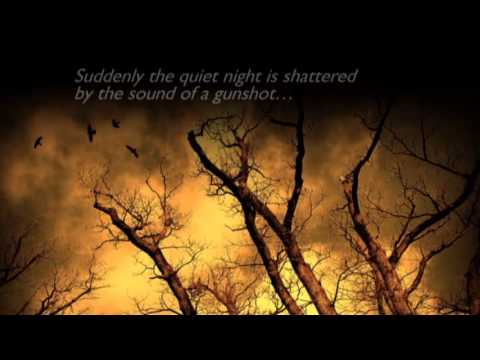 Hello Everyone,
A number of people have inquired why there has been a longer than usual delay between the publication of books four and five in the Sarah Woolson series. To be honest, I've hesitated to explain because I didn't want to inject a sad note into what should be a happy occasion – the release of a new novel. However, since I've grown to regard so many of you as good friends, I feel it's time to share the story.
The fact is, I wrote DEATH ON TELEGRAPH HILL while caring for our beautiful daughter, Karen, as she waged her final battle against breast cancer. She was struck down by the disease at a very early age, and spent the next ten years doing her best to live a full and productive life, while raising her son Pierce as a single mother. And believe me she did a marvelous job of it! She worked as a systems analyst at a large California corporation until she was no longer able to do the job, then spent hours volunteering at her son's school and on his many sport teams, at the local animal shelter, and at a center to feed the hungry. She knitted and crocheted for her family, as well as for those less fortunate, and her stitcheries were beautiful beyond compare. Karen loved to plan trips for she and her son, and many times asked my husband and I to come along for the fun. What wonderful times we had – memories Bob and I will treasure for the rest of our lives. Incredibly, despite being in nearly constant pain brought on by a seemingly endless stream of chemotherapy and radiation treatments, she never complained. No matter how miserable she felt, there was always a smile on her face. No one can ever say that Karen didn't live life to the fullest, literally until just days before she died. Our beautiful little girl slipped away from us shortly before last Christmas, to finally enjoy the peace she so deserved.
We all miss Karen terribly! Life seems infinitely more lackluster and empty without her beautiful face and smile. But we thank God for the years we had her with us, always looking for ways to give to the family and brighten our days. When I think of her now I try to imagine the impact she's having on the hereafter. Things must be really lively up there these days!
I make no excuses for why it took me so long to write DEATH ON TELEGRAPH HILL. Many of you out there are parents, or grandparents, and who among you wouldn't choose to spend every last minute you could with your child under similar circumstances? To me, the miracle is that the book turned out as well as it did. I admit that when it came to copy-edit time I did an unusual amount of re-write, but with a little help from upstairs, it somehow managed to sort itself out in the end.
Hopefully, you'll enjoy Sarah Woolson's latest adventure. This will always remain a very special book to me. As I said in DEATH ON TELEGRAPH HILL's dedication:
"In loving memory of our beautiful and courageous daughter Karen. You will be with us forever in our hearts."
Shirley Tallman
shirleytallman@comcast.net
www.shirleytallman.com
Check out Shirley's page for her Telegraph Hill Giveaway – At the end of November, I'll be giving away a $100 Amazon gift certificate to one lucky winner. 

Author of:
MURDER ON NOB HILL (June/2004)
THE RUSSIAN HILL MURDERS (July/2005)
THE CLIFF HOUSE STRANGLER (July/2007)
SCANDAL ON RINCON HILL (April, 2010)
Coming in October: DEATH ON TELEGRAPH HILL
Book #5 in the Sarah Woolson Historical Mystery Series
St. Martin's Press
Visit my website at: www.shirleytallman.com
DEATH ON TELEGRAPH HILL – Available October 16, 2012!
Publisher: St. Martin's Press
ISBN 978-1-250-01043-8
October 16, 2012

To read chapter one of Shirley's new novel, DEATH ON TELEGRAPH HILL, click here.
ABOUT THE BOOK:
After meeting the Irish poet Oscar Wilde, Sarah and her brother Samuel make their way down Telegraph Hill. A gunshot shatters the quiet night and Samuel slumps to the ground, gravely wounded. Sarah fights to stop the bleeding, her mind whirling. Who would want to harm Samuel? Was he even the intended target? Vowing to find the truth, she returns to Hill. But instead of finding answers, she stirs up more questions, and multiple murders. When the police arrest a man she believes to be innocent, Sarah takes his case. Too late she realizes she may have just added her own name to the killer's list!