I have a thing for brothers.
My favorite show is the Supernatural, mainly because of the brotherly relationship taken to extremes. NO, not those kind of extremes! Ew! Extremes like dying for each other. Over and over again. And bringing each other back to life. And back from Hell. And back from some weird version of Heaven that doesn't seem all that great.
Some of my other favorite shows featured brothers, too. Similar to Sam and Dean on Supernatural are Michael and Lincoln on Prison Break. If you never saw it, you should get it on DVD or see if it's available for streaming. The first season was the best, but the whole run is worth it. Besides Wentworth Miller and Dominic Purcell being oh-so-hot, they play brothers who…go to extremes for each other. Specifically, Michael robs a bank so he can go to the jail where his brother is on death row, and break him out.
I also really liked Numb3rs, partly because of the math, partly because of Don and Charlie working out their relationship. Not so extreme, but there were occasional life-and-death situations.
So where does this brother thing come from? I had no idea until someone mentioned Remington Steele on a blog recently. I used to watch it while babysitting on Tuesday nights in junior high and high school. What was on before it? Simon & Simon. In case you're too young to remember it, that was two PI brothers. You know what my other favorite show was growing up? Dukes of Hazzard. So it's obviously a nostalgia thing.
Oddly, I haven't written any books about brothers, though I did start one on retreat one year. It's on my to-do list.
But my current releases come closest of all the books I've written to touching on brothers.
In Behind the Scenes, Kennedy is driven by the memory of her brother's heroism. He was a doctor working on a humanitarian mission overseas when he was killed by rebels, and she's been working her entire adult life to try to keep it from happening to others.
In Under the Moon, Nick and Sam aren't brothers. In fact, they're kind of rivals. But they bicker like brothers, and underneath is a gruff affection they'd never admit to, borne of both a mutual respect and a shared love for Quinn, the heroine. Their relationship grows over the course of the Goddesses Rising series, and is my very favorite part of the books.
Do you like brotherly relationships? Do you have brothers? Would you barter your life to a demon to bring him back from the dead?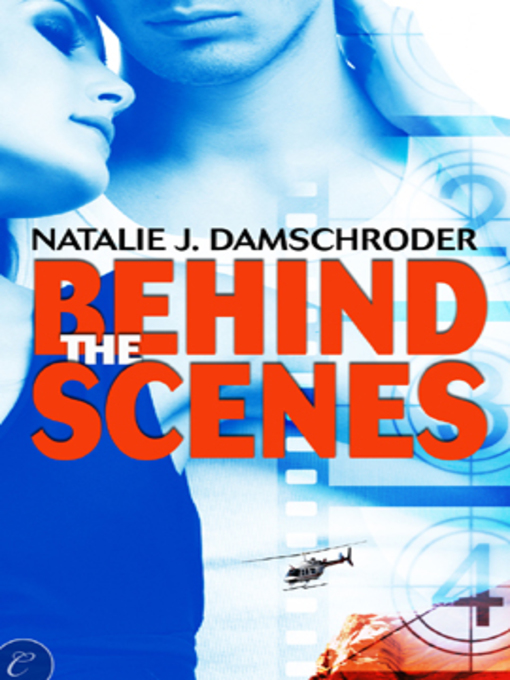 Behind the Scenes October 31, 2011
Carina Press | Amazon | Barnes & Noble | Audible
Kennedy Smyth's firm provides security for companies and charities in seriously dangerous countries. She doesn't usually take on "frivolous" jobs, but when an old friend asks her to protect his son's movie shoot, she finds it hard to refuse. Also hard to resist is the film's charismatic star, Rogan St. James. The handsome actor piques her interest, while the strange actions of the terrorist threatening the set raise her suspicions.
Even though he's a successful actor, Rogan wants more—a real woman to love, the type he doesn't think exists…until he meets Kennedy. She intrigues him with her confidence and passion for her work, and frustrates him with her refusal to let him get close.
But Kennedy finds herself in a vulnerable position when she discovers that the terrorist isn't actually out to derail the film. She's the real target—and if he finds out how much Rogan means to her, he could be next…
Under the Moon November 15, 2011
Entangled Publishing | Amazon | Barnes & Noble
Their power gives them strength…and makes them targets.
Quinn Caldwell is the epitome of a modern goddess. Her power source is the moon, her abilities restricted only by physical resources and lunar phase. She runs a consulting business and her father's bar, serves on the board of the ancient Society for Goddess Education and Defense, and yearns for Nick Jarrett, professional goddess protector and the soul mate she can never have.
But someone has developed the rare and difficult ability to drain a goddess of her powers, and Quinn is a target. With the world thinking Nick has gone rogue (whatever that means) and that Quinn is influenced by "family ties" she didn't know she had, keeping themselves safe while working to find the enemy proves harder each day.
But not as hard as denying their hearts…
You can learn more about Natalie and her books at her website, eHarlequin, Goodreads, Twitter, and Facebook. She blogs with four other obsessed passionate Supernatural fans at Supernatural Sisters, with a number of fantastic romance authors at Everybody Needs a Little Romance, and just to hear herself talk at Indulge Yourself.