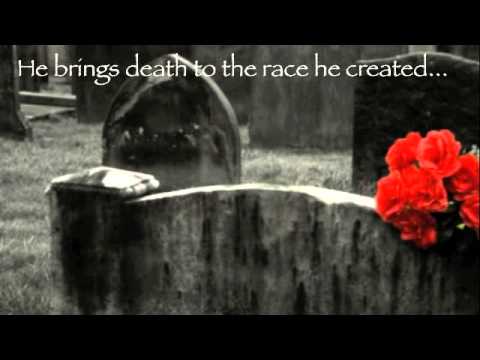 Hi, fellow Junkies!  I'm Maggie Shayne, and I'm blogging for you today about two things near and dear to my heart.  The first of which is my Wings in the Night vampire series, which began with Twilight Phantasies from Silhouette Shadows in 1993, when my youngest daughter was in Kindergarten, and which ends, 9for now) twenty stories later, with Twilight Fulfilled, releasing this month.  (9/20 in print, 10/1 in all electronic formats.) That same daughter is finishing college now.
It's very hard for me to end this series.  I've published more than fifty novels and more than twenty novellas in my long career with numerous publishers.  But this series has been with me since the very beginning.  My second book ever published, was book 1 of Wings in the Night.  And I had no idea it would even be a series at that point.
At that time, vampires were not popular in the romance genre.  In fact, no one was writing them besides Lori Herter (Obsession, Possession, Confession–fabulous, pre-vampire craze vampire romances you must read!)  Back then, you couldn't get the publishers to take one even if you offered to pay them!  But Silhouette had just launched a new line called Shadows.  It was ahead of its time, and so was my series. (And Lori's for that matter.)  But we published there, and the work of my life was born.  I've written a lot of other stories and types of stories, from romantic suspense to westerns to other types of paranormal romances. But this really has been the defining series of my career.  And I will miss it deeply.
That said, the entire time I worked on Wings in the Night, I was very careful to craft each book to be read all by itself, so that readers who had not read the others could still enjoy each title.  So don't feel intimidated to try the final book of a long series.  I would suggest though, reading the one just before this one, TWILIGHT PROPHECY, because it and TWILIGHT FULFILLED  do sort of go together.
As for the backlist–I'm happy to say that every single one of them is now available in numerous ebook formats.  And all but the first four or five can still be found in print, if you look hard enough.  So please, try one without fear of not being able to find the rest.
The second big thing on my mind today is my readers.  A lot of them have been with me from the start of this series and many more have jumped onboard this long and winding train along the way.  Recently, several readers made videos for me, telling me what Wings in the Night has meant to them.  We here at Shayne Central decided to make it into a contest, and to award a Kindle, the entire series in E, and several print books as prizes–and to let the viewers decide the winners.  Voting in that contest ended last night at midnight, but you can still see all the entries here: Vampire Video Entries
The winners, just being announced today, are here at my Vampire Video Contest Facebook Page
And while even I don't know the winning entry at this point, I know who's in the lead, and I'm kind of rooting for her.  Here's here video.  Oh, warning here: get your tissues ready.  Also, be sure to make the video big, as her text is a little small, and quickly X out the ads at the bottom so you can read the captions.
I just love videos!  Love watching them.  Love making them.  Love sharing them.  It's yet another way to exchange emotions and share hugs, smiles & tears with others.  Just like books are to me!  Feel free to explore the other vids on my Youtube Channel while you're there looking at the contest entries.  Lots of my dogs there.  You'll get a laugh if nothing more, to offset the tears you just shed with that video above!
So here I go, with 5 days to go until the launch of my series finale.  It's a bittersweet, but very exciting time.
I have lots more in the works, including a new Witch series called THE PORTAL from MIRA Books, with three books already scheduled to go: MARK OF THE WITCH, October 2012; DAUGHTER OF THE SPELLCASTER, December 2012; BLOOD OF THE SORCERESS, February 2013.  Book one is nearly finished.  In fact, I'll be sending it off to my editor this week.   I'm very excited about this series.  As a working Witch (I'm a high priestess, legal clergy of Wicca!  Bet you didn't know that!) this series is very special to me, and will be peppered with authentic spells, rituals and wisdom handed down from woman to woman, through the ages.
And I have a lot more stories planned, including a YA Collaborative effort with my oldest daughter, an English Teacher and talented writer, and some more very dark romantic suspense.  None of these are sold yet, or even ready to be marketed.  They're all in my proverbial basement, being tinkered on by my subconscious crew of females, along with some other, sort of weird notions.  I always have a dozen stories in various stages of development down there.  Someday I'd like to make a video-tour of that basement of mine.
Oh, inspiration!  Gotta run.  Nothing's more useful in procrastination techniques, than playing around making videos!
See you all online!
Maggie
Wings in the Night on Facebook
Maggie's Group Blog, The Storybroads